People with learning disabilities can sporadically live in what might be called "The Chasm-Being Stuck" -- an experience in time that can be compared to a computer freeze but in this case, the computer is one's brain. Nothing moves! Being stuck is the frustrating, helpless, exposed emotional state that goes hand in glove with this mind freeze. No matter how hard one tries, it is impossible to learn certain things. Intelligent individuals who are missing skills vital for achievement often end up feeling out in the cold. These learning failures are particularly galling because learning is so easy and fun in other areas. Clearly, learning discrepancies can cause serious and needless emotional distress because when the chasm hits, shame follows.
SHAME is a feeling we all know. It involves a feeling of heightened intense exposure and vulnerability which is quickly followed by withdrawal. This response begins early in life and continues through one's lifespan. Over a lifetime, shame feels pretty much the same, although as we age, we generally learn better ways to avoid it. Shame can haunt people with learning disabilities. The person who reads slowly may worry about feeling humiliated going to a restaurant with friends because he/she cannot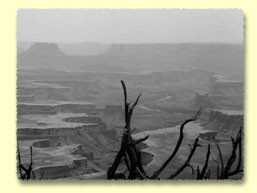 read through the menu quickly enough before the waiter comes to take the orders. One person I know orders the first thing on the menu so she doesn't have to be embarrassed.
Even though shame is painful, we need it. Constructive shame can enhance learning. Failing an exam and being ashamed about it can propel a student to study harder in he future. This form of shame is healthy and constructive because it forces one into activity; and the best response to shame is to do something.
Destructive shame, however, leads to withdrawal, passivity and self-denigration. This form of shame happens when the feeling is experienced too often and too intensely and lasts too long. If shame becomes repetitive, a chronic sense of shame develops. Chronic shame in people with learning disabilities can sabotage motivation and intellectual curiosity as one's sense of competence becomes derailed. A person with learning disabilities who is continually shamed (such as the person in school who cannot spell but must write exams by hand) begins to attach the sense of shame not to the action or situation that triggered it, but to the self.
To learn more about the impact of shame on people with learning disabilities "Smart but Stuck" has a chapter starting on page 25
---
---